Last week, was Myriam's highly anticipated Daisy Scout camp out. It was very exciting! Myriam along with ten other little girls headed out into the bush (one of the leader's backyard) to test their ability to eat banana boats, roast hot dogs and make arts and crafts in high winds. They also tried not to freeze their fannies off because that day, summer gave way to fall.
This "camping excursion" (I use quotes because they only camped for two hours. Which is plenty for ten, 6 year old girls.) was a real treat! The Mommy
drug out her camp gear
(that was generously provided to me by Coleman) and set everything up.
See. There's my tent that one of the leaders and I was able to set up in under a minute. It's so awesome!
I built a fire so they could roast hot dogs and marshmallows. Although they told me after, the fire was used for warmth not cooking. Apparently, they took the dogs inside to be cooked.
I don't think anyone minded that they didn't roast the hot dogs over the campfire.
They told spooky stories inside the tent.
Actually, the story they read was about Arthur and his camping trip. Not very scary. But for 6 year old, this is pretty thrilling stuff!
Overall, I think everyone had a really great time. I know when I asked Myriam about her camp trip she said her favorite part was the hot dogs!
This little girl loves her some hot dogs!
*I used a lot of selective blurs and textures in these photos to help disguise the identity of the other children. Because although, I've chosen to live my life in the open that is not how everyone chooses to live and I respect that.
**This is NOT a sponsored post although I was awarded
camp gear from Coleman
(months ago), they did not ask me to endorse them. I just really like them and their gear a whole lot and apparently I'm the only one with a tent that can be set up in under 60 seconds....
Peace Out!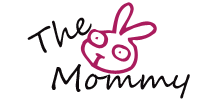 Pin It