This blog began as my way of coping with a
devastating
job loss and my grudging assignment to SAHM to three kids but has grown into so much more. It's where I try to figure out who I am and what I'm trying to do with this life. I rant and I rave, I crack jokes, snap pictures, cook and drink. Sometimes all at the same time!
I write about my kids, whom I may or may not LOVINGLY refer to as demons. Life as I see it can be funny--sometimes you just have to look a little harder to find the
humor
.
Logan and Porter (AKA The Spasm) are my eight year-old, twin, boys. They are the source of my constant headache and my ever deepening laugh lines.
I write a great deal about my children's struggle with autism, bi-polar, learning disabilities and their pissy attitudes. I tell you honestly about how these diagnoses have effected our family life and our parenting style.
Myriam, my 9 year-old, autistic, daughter and also my mirror.
I gripe about "those" mommies and sometimes, I go ahead and say the things that YOU always wanted to. This is place where I can let my hair down, put my feet up and lose the bra! It has become my way of reaching beyond the identity of Mommy, to bringing back the return of Becca.
Peace Out!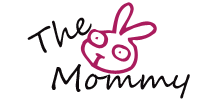 Becca Burton (aka The Mommy) is a PR/Marketing Manager, turned SAHM, turned professional photographer and blogger. She spends her time guzzling caffeinated beverages, talking about her chickens (to anyone that will listen) and trying to keep on top of the swirling chaos that is life with children.
She is married to the most understanding, supportive and slightly crazed man in the world; who realizes that a clean house isn't the most important thing in the world but that a happy wife is.
Becca lives in rural "Podunk" Kansas about 40 miles and 10 years south of downtown Kansas City.
Pin It