1) A Promise
For those of you just joining us I'm taking everyone down the list of party necessities that I promised my newly turned six year old daughter. As I continue down Myriam's
expansive
list of "perfect party" must-haves I come to my favorite item. Myriam was adamant that EVERYONE needed gifts. I understand completely because I love giving gifts as much as I love getting them. Goodie bags were definitely in order.
A mermaid Lalaloopsy birthday cake. CHECK
Flowers. Flowers everywhere. CHECK
Presents, not just for her but for her guests too! CHECK
Family and friends to share in the fun.
And she may have mentioned she wanted 100 kittens.
Each "pinata" contained a suction cup ball, a confetti popper, some hair ties and beads or dinos and spiders, and chocolate coins. The ones with mustaches were for the boys.




This is the supply list for this project:
Ribbon (I used a spool for every 8 pinatas I made)
Some sort of embellishment for the front.
What I did was cut the point off each cone and then thread a knotted piece of ribbon through the hole. I then filled the cones with the treats and hot glued the two cones together. They don't have to line up perfectly, they just need to hold together the garland that you are going to glue around the seam with hide any imperfections. Finally glue the embellishment on the front. Done and done!
So when it was all said and done I think I managed everything on Miss Myriam's checklist. Except the 100 kittens... *sigh* the Hubby is allergic. And she didn't seem to notice their absence.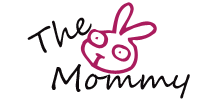 By now you know that I'm not all that creative so here's the skinny, I found this craft at
One Charming Party
. She has step by step instructions and again, really great pictures. Check it out for all the deets.
Pin It