I "crafted" for several days in prepration for Myriam's birthday party. (I've actually been planning for a couple of months and by "planning" I mean, scouring the internet looking for creative and cheap decorations that the less than crafty can accomplish.) So when Myriam gave me her list of
demands
requests I knew that there were a couple of things that even I could do to make her list a reality.
Here's where we stand on this list:
A mermaid Lalaloopsy birthday cake. CHECK
Flowers. Flowers everywhere. CHECK
Balloons. Lots and lots of balloons. CHECK
Party hats. Preferably crowns.
Presents, not just for her but for her guests too!
Family and friends to share in the fun.
And she may have mentioned she wanted 100 kittens.
I never once claimed to be crafty but even I can make paper flowers.
So I took the garland idea and decided to make a "wreath" for the front door. Using up the scrap rope and tissue paper. All of these decorations are now in Myriam's bedroom. She took them down and claimed them as the last guest was leaving.
Don't think that I forgot that she wanted balloons. Besides, she reminded me incessantly; there was NO way I was forgetting. So I made balloon flowers.
I found this flower balloon tutorial on Martha Stewart. And like most Martha Stewart tutorials the directions are crap but the finished products are cool.
So the night before the party the Hubby blew up 50+ balloons (Yeah, I have NO idea how he mananged that feat, but it didn't seem to phase him in the least.) so that I could make these balloon flowers that I put on the backs of the chairs and in every nook and cranny in the house.
I think it turned out to be very festive! Granted the balloons didn't last long, like at all! I had visions of each kiddo taking one home with them.... But in reality what really happened was that each child took real joy in popping them. Eh... They were pretty while they lasted.
Peace Out!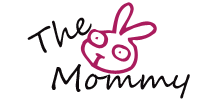 Pin It