I decided to take the kids for a Halloween dry run. Meaning I got sick of listening to them beg to try on their costumes so I decided to make them work for the privilege by doing a little photo shoot and for once it worked like a charm! Who knew?
I also decided to try my hand at "ghostly" images. Check out my results. This is my first try so they aren't perfect but I'm still pretty happy with the results.
Logan as batman.
See? Not bad for my first try.
Myriam as "Brave".
Ok so it's not "ghostly" but if you know Porter (as Spiderman) then the thought of three of him is terrifying.
Peace Out!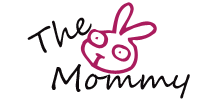 Pin It