5.) Write a post or poem inspired by the word: dreams.
This poem is intended to be sung to the melody of
I Dreamed a Dream
from
Les Miserables.
I just changed the song and made it parenting related.
There was a time when my home was clean,
When my ride was a convertable,
And the kitchen floor not sticky.
There was a time when I slept alone,
Got seven hours,
And wasn't all cranky.
There was a time
Before THEY were born.
I dreamed a dream in time gone by,
Before I had kids,
And the house still standing.
I dreamed of fish that'd never die.
I dreamed of dishes clean without my cleansing.
But then I was employed and had a maid
And restaurants were clown-less, culinary adventures.
There was no mortgage to be paid;
No child to feed, no temper tantrums.
But the children do not nap,
And they whine and fight and grumble!
As they tear your home apart
And they make you sound insane.
They slept a summer in my womb,
They filled my walls with Sharpie markers.
My home no longer has any room;
But my sanity fled when they turned three.
And still I dream to be Lego free,
That silence reigns o'er my day lit hours.
But there are dreams that cannot be
For example; solitary showers!
I had a dream my life would be
So different from this hell I'm living.
So different now from what it seemed.
Now the kids have killed
The dream, I dreamed.
*giggle*
Peace Out!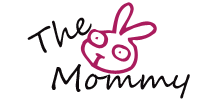 Pin It