A couple of weeks ago I was hired to photograph a second grade softball team. What started as a controlled photo shoot quickly dissolved into chaos and tons of laughter! It was AWESOME! Meet the Lady Cats.
This is the official team photo. The chaos begins shortly after this shot.
Aren't they adorable? They won their first game the evening I shot these photos.
Maybe I was good luck?
And here's where the crazy began.
I know this isn't what the mom's expected from team photos but I love them!
I got the posed stuff too but the images I love the most are the one's where the girls were being silly and having fun. Gotta love a girl, being a girl.
Thanks Lady Cats. It was a great experience.
Peace Out!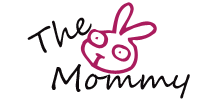 Pin It