This is the second installment in a series I'm doing about my daughter Myriam's bedroom makeover. (If you missed the first one where I explain a little about
Snoezelen and the swing
then read on and check out the list at the end.) Myriam was given this dresser/desk unit from a dear friend of mine (Thanks Cher, um... we did paint it black....) several years ago and we decided that it needed a little updating and while we were at it we decided to make it a desk that Myriam would be able to use.
We added a textured paint to the writing surface of Myriam's desk. It serves two purposes the first is decorative but the second (and the real reason we added it) is that it provides Myriam with more sensory feedback when she's writing. Currently when Myriam is writing or coloring she presses down so hard she often breaks the crayon and rips the paper because she doesn't get enough stimulation from the writing surface. (In real English--Myriam doesn't feel the desk or table surface through the pencil so she presses down too hard.) In school they will often put sandpaper under her papers to provide her with more feedback. We decided to try for a more "decorative" approach.
As you can see we used Martha Stewart* paint to texture the writing surface. We found it at Home Depot*. I applied the paint using a sponge brush and found that after applying an even first coat, it wasn't rough enough. When dried it was similar in texture to the finest emery paper and we couldn't feel it through a piece of paper so I put a second coat only over the most used section and used a cross hatching pattern when the paint was tacky dry to give it "rougher" texture. It has a beautiful shimmer that you can kinda see in the second frame.
It's definitely more decorative! I think it's a very beautiful piece. And it also seems to be functional! The writing surface slides out when being used as a desk and when it's just a dresser it slides back in. I think the black paint will allow the desk to grow along with her. With changes in hardware we can change the look entirely.
Check out the Snoezelen Series!
One Swing
One Desk
One Color
One Art Installation
These are the chicas I hook up with every week. Every. One.
Happy Wednesday, folks.
Peace out!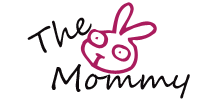 *I bought the paint on my own and although the guy that helped me at Home Depot was SUPER nice neither Martha Stewart nor Home Depot asked me nor paid me to write about their products and services. I just wanted to make that really clear because maybe if the a$#hole at Lowes had been more helpful I would be blogging about them instead!
Pin It