Hey Ya'll!
Well I'm back. HOME--that is. Not back to writing. At least I hope I am.... Ya see I actually wrote this on Monday of last week and have it scheduled to "go live". So I may be lost somewhere between "home" and Iowa, I have no idea, but I just wanted you to know that I made it home safely (I hope) and that I will have new stuff for you on Wednesday.
I'm sure I'm home by now... I mean, I sure hope I am because the Wednesday post isn't finished... I mean how SLOOOOW can the in-laws drive, really? I was exaggerating when I said they drive 45 mph.... I mean if you go slower than that it's illegal, right? And we're traveling through Iowa not backwoods Tennessee. How scary can people named Jorgenson be? Right? Um, right?
Well anywho, I'm sure that I will have tons of exciting (that might be an exaggeration, I'm really going for mildly amusing) things to share with you. How could it not be an action packed adventure? Iowa is so full of...corn, after all.
Peace out!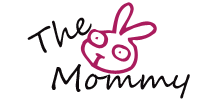 Pin It