Last week was...
exhausting
killer
brutal. In between the normal hustle and bustle Nana, Papa and I prepped, painted and panelled Myriam's room. Have I mentioned that I live in a split level home that requires you to go up and down stairs to get anywhere? And remodeling means climbing those stairs multiple times usually while carrying heavy and/or unwieldy items.
Well, the heavy lifting is done and we now have a beautiful room for my autistic daughter. The goal of this project if you are just joining us is to use the Snoezelen ideals, while sticking to an impossible budget, to provide Myriam with a calming, tranquil space that will provide her with the much needed and correct kind of stimulation. If you need to catch up check out the links at the end of the post.
I would put a better example of the color
up but it changes from monitor to
monitor and in different
light. We also painted a chalk board
for her--she loves it!
Next on our list was to paint the walls.After doing a great deal of research I discovered that there is a color that has been used to calm the most violent members of our society for decades now. It's called Baker-Miller Pink; it's also referred to as Drunk Tank Pink. This shade of pink is used in many maximum security prisons in the common areas and has been found to lessen the violent outbursts. My daughter has had violent outburst that have caused harm to our home and her brothers and I was willing to try anything to lessen or prevent further episodes.
Unfortunately, it proved difficult to find a paint number to get this paint made. Luckily I found that Benjamin Moore makes a paint color that is very close (
it's # 1328 Deco Rose
in case you are interested). We also found that having a swing in a bedroom presents its own set of challenges. That's code for every time it hits the wall another dent is put in the wall, and it hits the wall A LOT. So we decided that bead board floor to ceiling would fix the problem. But it also looked weird being the only wall with bead board so we did the whole room!
That smile is worth all of the work.
This kinda gives you an idea what the room looks like so far--if you can see past the swinging child.
Happy Wednesday, everyone.
Peace out!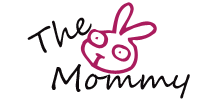 Check out the Snoezelen Series!
One Swing
One Desk
One Color
One Art Installation
These are the chicas I hook up with every week. Every. One.
Pin It