Well, we don't have a chimney so our stocking are hung in the stairwell with care and as you can see our elf, "Fly" decided to hang out there today. I hope everyone has a wonderful Christmas, filled with family, love and joy.
Well it's Monday again. It's time to take a second for yourself! So take a few deep breaths, find your inner calm--if necessary lock the kids in their closets. Enjoy!
Our elf isn't the most imaginative creature but the kids love looking for him every morning.
Peace Out!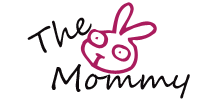 Pin It