Well we are just a few days shy of Christmas and my whole family has been sick. (I know big surprise.) Which means I'm a little more behind than usual. (Yeah, it comes as a surprise to me too.) All of the gifts are purchased but none of them wrapped. Dinner isn't prepped and the VAST majority of my Christmas cards are still sitting on my counter waiting to be dropped in the very unreliable Podunk mail. But I don't let that get me down (the stomach flu has been doing a very nice job of that), I just remember that my cyber-bestie Ginger from
Not Just Another Mom of Twins
is probably organized enough for the both of us. *wink, wink*
So if you are in need of some pre-holiday stress relief, than you are in the right place. Because I'm all about putting off what I could do now in order to stress out about it later! Why don't you check the rules and find out how we do this little dance party and then link up?
Give us both a follow (we're so much more than just songs...really) If you're a new follower please leave us a comment so we can check you out too! It's all about sharing the love, right?

Pick A Song, any song! One that makes you wanna sing! Old-New-Country-Pop-Punk...anything goes. (Let's try to keep it family friendly if we can...LOL) If you want, tell us why the song makes you wanna SING!

Add your link to the "Play List"

We'd REALLY like you to copy the Linky Code (just click on "get the code") in to your post so your blogger buds can join in on the fun or link back to the both of us so they can at least "find" the party!

We'd love to see the video of your song (which can easily be shared via youtube.com) but if you just wanna list your favorite song of the day, we're "cool" with that too!

And don't forget to grab a button! Cause sharing is caring!

Peace Out!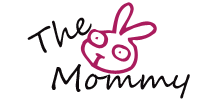 Pin It