I had a chance this past morning to speak with a friend of mine that I haven't seen for awhile. Since we have children in the same school district our conversation naturally flowed towards school stuff. How do the kids like school? Do they like riding the bus? Stuff like that. And of course the subject of the school's valet system was brought up!
For those of you that are real new 'round here. My kids' school has a valet system in place for parents that don't choose to bus their children. Each child is assigned a number, each parent has a hang tag that corresponds to the child's number and then the cars line up and the child is matched up with their parents--it's a lot like a fast food drive through and theoretically it works pretty well. (I did a post on when the
valet line goes wrong
that you can check out if you're so inclined. Keep in mind that I took A LOT of flack for that post.) And as the year wears on, the valet really picks up speed; by the end of the year I could be the last car in the line and be in and out in under 10 minutes. Really. I used a stop watch and timed it. That probably comes as a surprise for all those parents that say the reason they don't use the valet is because it takes too long.
Yeah, I don't have anything better to do.
So this year we've
decided to bus our kids
, and thus far it's working out great. Ya know, aside from having to pay for service because we live within the 2.5 mile radius our district puts on it's residents. If you live within 2.5 miles of your children's school you have to pay for bus service, and we live 2.3 miles away from the school. I checked.
We've already determined that I have nothing better to do.
So we pay the transportation fee to have our children delivered HOME to us, safe and sound.
Yeah, we pay full price for a one way trip. We do this because I value my sleep. In order for my children to get picked up in the morning I have to have them up, fed, dressed and waiting by 6:50 AM. School starts at 8:10 and we've already established that I live less than 2.5 miles from school. I just don't have it in me to get myself or my kids up that early. And I think a hour and twenty minute bus ride is totally
f*$%ed up
ridiculous so I drive them. (I just feel fortunate that I have a choice in the matter a lot of parents on this route don't have any alternatives.)
Overall, I think that I traded up. I still get to sleep in (so to speak), I have a valet number in case I need it (and I will because Daisy Scouts will be starting up again soon) but I don't have to deal with the bat-shit crazy, mommy drivers and their entitled attitudes.
And I'm allowed to revel in my anti-social, hermit-like tendencies.
My friend did say that on the first day of school she was cut off and honked at by a road rage filled mommy that just had to have my friend's parking spot....
Yeah... I'm living large!
Peace Out!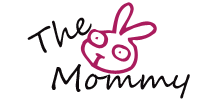 Pin It