Last Wednesday marked a big milestone the Mommy Household. All three of my children headed off to school. I'm very proud and very EXCITED to have a couple of hours a day to myself.
Well, it's Monday again. It's time to take a second for yourself! So take a few deep breaths, find your inner calm--if necessary lock the kids in their closets. Enjoy!
Have I mentioned that my children DISPISE getting their pictures taken? I guess I will start a new tradition of taking the first-day-of-school-photo of my children walking off into the morning sun. I don't have a clue what I'll do when they go to a school that isn't facing the sun like that....
Peace Out!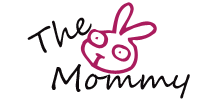 Pin It