2.) Happy 4th of July! Share how your family celebrates the fourth!

Clockwise from top left: 1. Ground score candy. Yes, we still throw candy in this small town. 2. Fireworks spectacular! 3. The boys were in the parade. Riding in the side car with Papa. 4. Nothing says summer festivities like a grilled hot dog.
And a bonus vid because nothing says happy 4th of July like... Christmas carols!
I hope you had a wonderful (and safe) holiday.
Peace Out!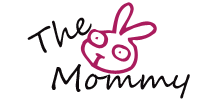 Pin It