Most of you know that in the Mommy Household, if it's Wednesday night it's Girls Night Out. Every Wednesday evening my girlfriends meet at a restaurant or someone's home and laugh, reflect and just enjoy each other's company. Last week I brought door prizes!
The goody bags were provided by Redbook magazine and Loreal and they were FABO! Inside was a treasure trove of makeup, coupons, recipes, hair color, tea (a little random but way tasty) and a free subscription to Redbook magazine. We left our GNO feeling pampered, refreshed and recharged.
YAY for great friends and blogger swag!
Peace Out!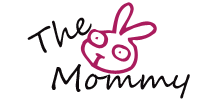 *This post was brought to you by Redbook, Loreal, and House Party.
Pin It