I spent all of last week at my church's VBS (Vacation Bible School). I was the official photographer. It was a lot of fun. I spent three hours of each day running up and down stairs, chasing kids with a camera. I then spent upwards of three hours a night editing photos and getting them on my church's website. Fun work, but exhausting to say the least.
Well it's Monday again. It's time to take a second for yourself! So take a few deep breaths, find your inner calm--if necessary lock the kids in their closets. Enjoy!
These are a few of my favorite photos from day three. The VBS theme was The Amazing Desert Journey and as part of the mission project the children made over 340 cards to be sent to troops stationed in Afghanistan.
Peace Out!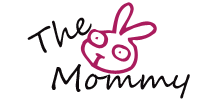 Pin It