I'm always surprised how well I sleep when camping. Granted it was over 90 until like, midnight but once it cooled down I slept like a champ. A sticky, hot, sweaty champ but a champ none the less.
The next morning I was up before everyone--even my abnormally early riser, Logan (when at home he's ALWAYS up before 6). The view was breathtaking.
Clockwise from Left: The Hubby still sound asleep. (He doesn't know I took this photo.) The trees from my tent "window". The children curled up in their sleeping bags.
*The camping trip and all of our gear was provided by Coleman and the National Wildlife Federation.
Peace Out!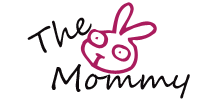 Pin It