This post is along the same lines as the
Funny Convos with the Hubby
genre, except the convo is with my six year-old daughter, Myriam. Hmm... put the Hubby in a dress and it's really not that much different....
Ok that was a disturbing image. Sorry 'bout that.
My daughter's birthday party was last week and she was given a fistful of birthday cash from family and friends, so like any responsible parent I promptly took her to a toy department to blow it! After wandering up and down the aisles for an hour, she finally settled on a the Barbie Suds and Hugs Pups Playset (Try saying that 3 times fast! Hell, I had a hard time typing it.).
The Hubby and I were slightly surprised by her toy choice. As far as we knew she wasn't really "into" Barbies yet but whatever. It was her money. (She also bought a packet of sunflower seeds. She's very into sunflowers. We have about 5 different varieties that we are planting in our garden this year.
Who knew there was more than one kind of sunflower?
) She was very excited about her toy and was more than happy to hand the cashier her money, after informing her that it was her birthday and that she was 6 years old. The cashier was less than impressed by the minor miracle that was Myriam, engaging a complete stranger in conversation
bitch
and only barely mumbled a response back. (I know, right???)
So after a very long drive home, all the while listening to the puppies whirl around in their sudsy tub, we arrived home and enjoyed the experience of prying the toy from the box that keeps it hermetically sealed for everyone's protection.
What's up with that, anyway? I feel like I need an engineering degree to remove a toy from the box. Geesh!
That night as Myriam and I are settling into the
nighttime routine
, Myriam holds up her new doll and asks, "What's her name?" Now the remainder of the conversation is paraphrased for maximum, comedic, impact.
Myriam: What's her name?
Me: Barbie.
Myriam: BARBIE?!?! (said with wrinkled nose and tone suggests disbelief/dismay)
Me: Yes, Barbie. What's wrong with that name?
Myriam: It's a stupid name.
Me: A stupid name? This coming from the kid who named her dolls Glucy, Huntin', Magic Huntin', Magic Kitty, Magic Sheep, and Magic Mermaid?
Myriam: Touche. (Now she didn't say touche but I'm certain that's what the echolalic gibberish meant.)
Peace Out!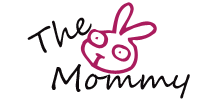 *You know you liked this post. So go ahead and "Like" it for reals!
All the cool kids are doing it....
Pin It