I'm super late posting but I'm ok with that because I just returned from a wonderful trip with my mother. Yes, I went to Bloggy Boot Camp to learn more about what I've gotten myself into how to be a more successful blogger, but I also went to spend some time with MY momma. We had a great time (and I learned a bunch) but all things must end, and we had to say goodbye to St. Louis.
Well, it's Monday again. It's time to face reality take a second for yourself! So take a deep breath, find your inner calm--if necessary lock the kids in their closets. Enjoy!
The St. Louis Arch. I woke up to this view every morning while in St. Louis and it was the last photo I shot as we were leaving.
Goodbye Bloggy Boot Camp. Goodbye fellow bloggers. It was great meeting all of you FOR REAL! It was great being a part of a group of wonderful inspiring women. And now it's great being home--being just The Mommy, once again.
Peace Out!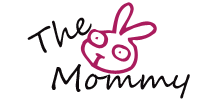 Pin It