I told ya'll before that we are family of faith and that we're a family that prays. But it might surprise you to know that I've never really cared for crosses much. Now I don't need to get into a theological discussion with you, but I find them a little morbid. I don't like to remember what Christ went through to buy my grace. I prefer to think of a triumphant warrior conquering death. A risen God in all his glory! But I understand the cross's significance and it's importance.
Mission Pack is 8 crosses at $40
Fundraising and Church packs are still
$3 per cross plus shipping.
I was given a Comfort Cross a couple of weeks ago to review. Because of my predisposition I was a little...skeptical. But when it arrived I was pleasantly surprised. There's something about its simplicity and there's definitely something about how it feels and how it fits in my hand. The crosses are hand-carved by artisans in Bethlehem, from natural olive wood. These crosses have been made for pilgrims and tourists for hundreds of years but with the recent decline in tourist traffic many artisans are struggling to provide for their families. My Comfort Cross buys these crosses at a fair price and helps to bridge that gap.
My Comfort Cross is giving me TWO crosses to give to my wonderful readers. I imagine that with the holidays coming up you could find someone special to give these to. Maybe to your Pastor, an elderly friend, or maybe keep it for yourself? One of the suggestions that I loved was as a wedding guest favor; they even come wrapped in a little cream velvet bags! Or does your church's youth group need a fundraising idea? I don't know about you but I'd much rather buy a beautiful wood cross over another magazine that I never have time to read.
To try and win one of the two free crosses leave a comment below and stop by and visit the
My Comfort Cross website
(they recently changed their name from My Caring Cross so don't be confused) for a bonus 5 entries. Optionally you may like me on Facebook, follow me on Twitter, and tweet about the giveaway--but only if you want to!
Make sure ya'll check out the fine print, enter below and good luck!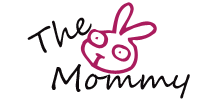 Pin It