Run and Hide!!!
Turn the lights off and pretend you aren't home!
Ignore them and they will go away...maybe?
I don't know about you, but in my neighborhood nothing heralds the coming of fall like the smell of Thin Mints wafting through the crisp, fall air. Yes, ladies and gentlemen! Girl Scout Cookie Season is upon us! God help us all....
I don't know if I told you but somehow I
volunteered to be the Cookie Mom
.
May God have mercy on my soul.
So that means that I spent last Saturday sorting, piling, stacking and then shoving as many boxes of cookies as I could into my Jeep. That also means that as I type I have right around, 5 billion cookies taking up a bay in my garage. On the bright side that also means that if the stress of being cookie mom gets to me I also have instant stress relief sitting in my garage.
Happy Wednesday, folks. Don't forget to link up below.
Peace Out!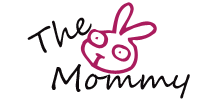 Make sure you check out my giveaway! It would make a lovely Christmas gift for your Pastor or Clergy.
*hint, hint, hint*
These are the chicas I hook up with every week. Every. One.
Pin It