When I think about the many songs that make up my story, so many
great
and more than a few really bad
ones come to mind. The song the Hubby and I danced to as our first dance as a married couple--Etta James'
At Last,
(Ya know, Cyndi Lauper did a really interesting cover of
At Last
.) is on the great side of that list.
If
Y Andale
is playing then it's Sunday morning, VERY early on Sunday morning; the smell of Folgers coffee is wafting from the kitchen while Linda Ronstadt's Ai Ai Aiyi-ing away and I am sixteen years-old and desperately trying to sleep. My dad is blaring the radio, singing along while struggling to hit the high notes and I am curled in a ball with a pillow wrapped around my head trying to block out the "noise".
Every time I hear
Brown-Eyed Girl
I think of my friend Clint from college. I think of his clumsy feet, as I am trying to teach that man to dance any other way than the White-Man Overbite. I remember his laugh as he steps on my feet and his glorious, feathered, flaxen mullet. Yeah, he was (and I'm sure his wife will say that he still is) sexy!
When I'm sad, Meat Loaf's
Paradise By the Dashboard Light
is sure to make me smile. And when I am very honest with myself and I remember how miserable those last two "working" years were, how unethically I was treated and how corrupt that business had become I remember my mantra
I Will Survive
and how it got me through those last dark days.
So now that I'm the Mommy you might wonder what siren song I'm singing now. (Maybe a little
Andrew Bird
?) And the fact is... I don't know what my song is. I think those themes only appear after you look back. If you name a song, I can tell you where I was and what it meant to me. But only after I've lived it. Right now I'm slugging my way through the trenches of child-rearing; I'm just too close to it to be able to see clearly what this time will mean to me and what song I was singing. I hope the song is jubilant and filled with joy. I hope I dance and paint the world a brilliant shade. I hope I raise children filled with love and compassion; children who know how glorious and beautiful they are. I hope they write the song of my life.*
Peace out!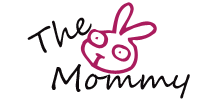 Pin It