I send you salutations from the hotel! The children, Nana and I are taking a little mini-break. You will find us lounging by the pool and generally lazing about. I think Hello Kitty has the right idea....
Well it's Monday again. It's time to take a second for yourself! So take a few deep breaths, find your inner calm--if necessary lock the kids in their closets. Enjoy!
Shortly after walking in the door Myriam decided Hello Kitty needed a nap. She looks cozy, don't ya think?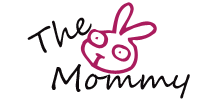 Pin It