I don't get into politics on here, not because I'm afraid of offending people (Pa-leeze! I have a blog for goodness sake.), but because my own political views are a convoluted mess of pseudo-religious morality, laced with a social-media enhanced liberalism that has made the Hubby shake his head on more than one occasion. But this Chick-fil-A thing has even me confused!
The only thing I can figure is that this all stems from a simple question, "do gay people eat chicken?" And as in all things, I gotta vote Pro-Gay here. I mean, let's be honest--if we're to decide who is the progenitor of cool, trendy and fabulous then it's all about the gays! Besides I've had Chick-fil-A once and I just didn't see anything particularly fabulous about chicken and pickles.
Now before I draw a line in the sand with my stance on CFA I want you to know that I firmly believe in the sanctity of marriage, if for no other reasons than because I have too many children--no one would ever want me, and I know the Hubby will never leave me because the child support would kill him. But I realise that my stance on marriage is old fashioned but
then I really can't afford the lawyer or a trip to Mexico for a quickie divorce
that's just how I roll.
Now please note, I don't believe the fried chicken industry is completely guiltless in all of this. After all, have you seen my burgeoning waistline and cholesterol count. And there's nothing I hate more than bigotry, intolerance and bad chicken So to answer the real question at hand, "Do gay people eat chicken?" As near as I can figure the answer is, "only if it's from the Colonel."
Peace Out!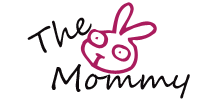 Pin It