This past week marks one of the busiest and most exciting events that take place in or around Podunk, Kansas. Last week was Fair Week. For those of you not familiar with rural farm traditions, Fair Week is marked by the showing of animals, a parade, rodeo, carnival and the wearing of cowboy boots with very short cutoff shorts. In the Mommy Household it means looking at and petting farm animals, the eating of "fair foods" and the carnival (more on that later).
Well it's Monday again. It's time to take a second for yourself! So take a few deep breaths, find your inner calm--if necessary lock the kids in their closets. Enjoy!
It is required in the Mommy Household that we spend a large part of our time, in the Poultry Barn. The children (Ok, me too) love all of the amazing colors and feather patterns and checking out the crazy dos on the chickens always elicits a laugh!
Every individual county will have a F
air, all of them leading up to the State Fair. It's always a good time. So head out to the Fair!
Peace Out!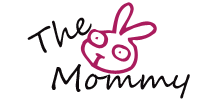 Pin It