Every small town has a local legend or two. Many like this one center around a paranormal event or location. Here in Podunk, Gravity Hill is one of those places. Wikipedia defines a gravity hill as "a location where the layout of the surrounding land produces an optical illusion that a very slight downhill slope appears to be an uphill slope". Therefore a vehicle left out of gear appears to roll uphill.
Well it's Monday again. It's time to take a second for yourself! So take a few deep breaths, find your inner calm--if necessary lock the kids in their closets. Enjoy!
If you'd like to find a location of a gravity hill near you, you might check out this list on
Wikipedia
.
Peace Out!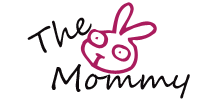 *The Mommy doesn't condone or encourage drinking and driving and no alcohol was consumed until after the filming of this vlog.
Pin It