I have a prejudice against the Kansas City Zoo--I go to the zoo to see animals not walk across the Serengeti just to see nothing. So my family will travel long distances to visit other places to get out zoo fix. In this case it wasn't a HUGE distance and it was SO worth the trip--even if I did have to make one unscheduled stop on the side of the interstate to explain to Porter, in no uncertain terms, what "snatch you bald" means.
Big bonuses to visiting the
Sedgwick Zoo in Wichita, Kansas
:
There is a FREE tram that will take you to the different sections of the zoo. Great for when you have three children who don't have the energy to walk all the way back to the car and want you to carry them but who can sprint through the sprinklers every single time we saw one.
You can feed giraffes during scheduled feeding times for as little as $1 a turn.
If you buy a large drink it comes in a commemorative cup that can be refilled at a reduced rate.
The vast majority of the zoo is shaded!
It is a good size zoo but still small enough that you get to see the animals.
Please note that for our family of 5 it cost about $55, which is a little more than the KC Zoo but I consider the Wichita Zoo to be a better fit for our family. My children (ages 6, 5, and 5) were able to walk nearly the entire zoo unassisted and we saw animals the entire time.
I would also like to pass on a little tip about where to stay while in Wichita, Kansas. We stayed at the
Drury Plaza Hotel on Broadview
and it was superb! We booked a suite with 2 queen size beds and the rooms were well appointed to say the least. (All of the rooms were the same price so go for the suite!) There were flat screens in both the bedroom (which had a door!) and the living room, free wireless internet access, a mini fridge, microwave and a sofa sleeper in the living room. The pool was indoor along with one of the hot tubs and there was another hot tub on the roof with a fantastic view of the river.
Our stay at the Drury Plaza Hotel is what made this trip a true value because although the suite was $139 per night our breakfasts, snacks and dinners (and drinks) were complimentary! And tasty. We could have gone with a cheaper hotel but it would have cost us more in food and amenities. It was definitely money well spent!
I also want to say that I'm not sure if it was the amazing staff at the hotel and zoo or if it was Wichita in general but we met the most wonderful and helpful people on this trip. I makes me proud to claim Kansas as my home!
Peace Out!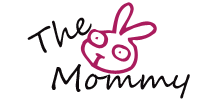 And remember although I always attempt to ensure that the information I report is current and correct I always recommend that you follow up for yourself. For more information about the Sedgwick Zoo or the Drury Plaza Hotel please check them out on the web.
*I was in no way compensated for this review. It is just a little tip I like to pass along to my readers and friends.
Pin It