For some reason YouTube hates me. Apparently, it's not alone in it's disdain for me and all I stand for because today I have been wracked with technological issues. My issues started last night as I was trying to find the perfect song for this weekend, hopefully one that my lovely Co-Host Ginger from
(Not) Just Another Mom of Twins
hasn't already chosen, and for some reason YouTube refused to let me on their site. So I waited until this morning only to have the worst Internet connection on the face of the planet. Along with a crappy Internet connection, somehow my fan page got linked to my Klout account (and I became a brand ambassador) and my Klout scored plummeted by 30 points. So because I was having such a good technology day I decided to "try" out a new template on my blog only to crash it for the the most heart-wrenching 30 minutes of my life. For 30 minutes this blog didn't exist. I don't think I'm going to touch a computer all weekend....
Check out the "rules".
Give us both a follow (we're so much more than just songs...really) If you're a new follower please leave us a comment so we can check you out too! It's all about sharing the love, right?

Pick A Song, any song! One that makes you wanna sing! Old-New-Country-Pop-Punk...anything goes. (Let's try to keep it family friendly if we can...LOL) If you want, tell us why the song makes you wanna SING!

Add your link to the "Play List"

We'd REALLY like you to copy the Linky Code (just click on "get the code") in to your post so your blogger buds can join in on the fun or link back to the both of us so they can at least "find" the party!

We'd love to see the video of your song (which can easily be shared via youtube.com) but if you just wanna list your favorite song of the day, we're "cool" with that too!

And don't forget to grab a button! Cause sharing is caring!

So here I sit just a couple of hours away from the time we normally post these things and I'm desperately trying to get ANY video to load. I hope you like Peter Gabriel because this was the only song that I could get embedded.
Have a great weekend, folks.
Peace Out!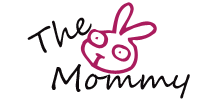 Pin It