Nothing quite says Small Town, America like the multitude of conveniences that you can find in rural USA. *snicker, snicker* We may not have a movie theater in our county (unless you count the drive-in two towns over) and you may have to drive 20 minutes to find something that resembles a hotel (and a soy latte is just asking too much). But apparently we have a killer view of the night sky.
Well it's Monday again. It's time to take a second for yourself! So take a few deep breaths, find your inner calm--if necessary lock the kids in their closets. Enjoy!

The shiny things in the sky would be a crescent moon and Venus. Sorry. I didn't bring a tri-pod with me and I had a hard time holding still enough. It's still pretty.
Yes, that's right. We have an observatory.* What? Don't you? What we lack in street lights we make up for with beautiful views.
Peace Out!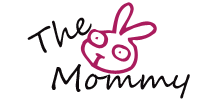 *If you'd like more information about our observatory please check out the Powell Observatory webpage.
Pin It