Hey Ya'll,
I know I don't normally post on Sundays, so APRIL FOOLS! (I know it was lame.) But I just wanted ya'll to know that April is Autism Awareness Month and that means that I'm going to spend a little more time explaining autism as it affects my daughter and our lives, I will also discuss a few of the things we've discovered that's worked for us and just focus on Myriam in general. Now, not every post this month is going to be about autism but I'm shooting for the majority as a goal and then we'll go from there, kay?
This is Myriam. She's going to be 6 in just a few days. She loves veggies, Lalaloopsy dolls, reading ALL by herself and spinning like a ballerina. She also holds my heart in her hands.
I think it's going to be fun and maybe a little eye opening for those with a preconceived notion of what autism is or for those who've never had the opportunity to interact with an autistic child.
In case you're new 'round here I'll leave you a reading list to bring you up to speed on Myriam and our lives with autism up to this point. Don't worry, there's no quiz at the end.
The Road Series
Why am I Deluding Myself?
No Laughing Matter
The Snoezelen Series
If you read those you will be in good shape, or you could just start from the
first post
and read them all.... Don't worry I'll still be here when you get done.
Peace Out!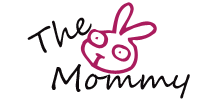 Pin It