I had a busy schedule of photo shoots slated for this weekend. Unfortunately, the weather had other ideas. I was rained out. Except for one lovely family and they were just amazing.
Well, it's Monday again.
It's time to take a second for yourself! So take a deep breath, find your inner calm--if necessary lock the kids in their closets. Enjoy!
This was my pick of the shoot. Just a couple sharing an intimate moment. *sigh* Does it get any sweeter than that, really? If you'd




like to check out more of this beautiful family's shoot check out


my photo site.
Happy Monday, everyone.
Peace Out!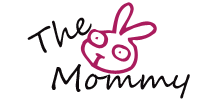 Pin It