Today we continue our tour of Podunk, Kansas. This image is a time lapse photo of one, of the only TWO stop lights in town. Yes, we only have two stop lights. I couldn't quite get a decent shot of both lights in the same photo. Yes, they're close enough together to get them in the same shot. No, no one in town understands the placement either. Would it surprise you to know that we only got the stop lights about five years ago?
Well it's Monday again. It's time to take a second for yourself! So take a few deep breaths, find your inner calm--if necessary lock the kids in their closets. Enjoy!
This is a 30 second time lapse that was taken at approximately 9
PM.
Look! Four Cars!
Kinda explains why we only have two stop lights, huh?
Peace Out!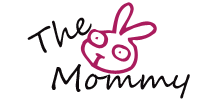 Pin It