We haven't had much of a winter here in Podunk, Kansas. We haven't seen any snow; there were a couple of flakes in the air yesterday. We've also seen some unseasonably warm days. Sixties in January is unheard of around here. But the last few day have definitely seen a drop in temperatures. We've needed coats, hats and mittens. Luckily my son Logan's smile provided some much needed warmth.
Want to see more of the shoot? Click the link and it will take you to my photog.
I've also submitted the
story of how the Hubby and I "met"
over at Wikimommy. It's entertaining. Check it out.
Peace Out!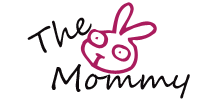 Pin It