Since this is basically the Valentine's Day episode of our little Linky party and I know my lovely Co-Host Ginger from
(Not) Just Another Mom of Twins
is gettin' all touchy-feely, romantic over at her site
gag me
and if that's what you're into, fine by me but... I'm feeling all pressured to be "appropriate" and they only way I can think to celebrate the holiday is with the song the Hubby and I danced to at our wedding. See we don't have "a song". I've often thought it was a shame
I guess
.... I mean, you hear couples say that this or that song is "their" song; it was the first song they danced to, or it was playing in the background the first time they kissed
or whatever
. It's all hopelessly romantic and they get all doe-eyed
and my stomach starts churning
.... Call me a Scrooge but I hate Valentine's Day!
And I'm not looking for sympathy here, but I've never had one of those fairy tale Valentine's Days and I don't really care all that much about it. Would I like it if the Hubby whisked me away to an exotic local? Sure! Would I love a bright and shiny new bauble to flaunt at my MOMs Club? Definitely. But am I going to get all worked up about it? Nah.
So I have a decision to make. Go gooey romantic or truthful? Decisions, decisions....
Give us both a follow (we're so much more than just songs...really) If you're a new follower please leave us a comment so we can check you out too! It's all about sharing the love, right?

Pick A Song, any song! One that makes you wanna sing! Old-New-Country-Pop-Punk...anything goes. (Let's try to keep it family friendly if we can...LOL) If you want, tell us why the song makes you wanna SING! (Again, I'm SO. VERY. SORRY.)

Add your link to the "Play List"

We'd REALLY like you to copy the Linky Code (just click on "get the code") in to your post so your blogger buds can join in on the fun or link back to the both of us so they can at least "find" the party!

We'd love to see the video of your song (which can easily be shared via youtube.com) but if you just wanna list your favorite song of the day, we're "cool" with that too!

And don't forget to grab a button! Cause sharing is caring!

So I will show you two vids! The first is the gooey, romantic one.
And now a little Jack White....
Ok so I lied. I really like Valentine's Day. I just really wanted an excuse to play this song this week. I just heard it today and now I'm a little obsessed with it. (Thanks, Melia....) I hope everyone has a wonderful weekend and a blissful Valentine's Day!
I think I threw up a little in my mouth....
Peace Out!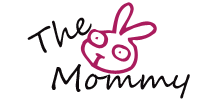 Pin It