I was trolling through memory lane this morning and I came across a photo shoot I did last fall of the Grove family. It happened to be their 10th wedding anniversary and although they have two of the sweetest little boys I've ever seen, the photos of two of them are some of my favorites. (If you'd like to see more of the shoot check out my
Photo Site
.
)
Well, it's Monday. It's time to take a second for yourself! So take a few deep breaths and find your inner calm--if necessary lock the kids in their closets. Enjoy!
I'm linking up with iheartfaces for this week's photo challenge, Hugs and Kisses.
Happy Monday and Peace Out!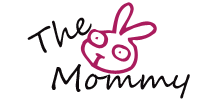 Pin It