Hi, thanks for joining us. You might consider a tan and shave. the idea is that instead of spreading your efforts thin by trying to keep track of multiple resolutions you concentrate on fulfilling the sentiment behind the single word you choose. An interesting notion, no?
I think that generally speaking, resolutions are difficult for women, mothers and wives in particular, to keep because it requires a selfishness that we have been taught/trained/bred to dismiss. I don't know about you, but I know that in my situation I will always give more time, effort, love, caring and understanding to my children and Hubby than I will ever show myself. I make sure that my children eat well balanced meals. I make sure they see the doctor and dentist as recommended. I make sure that they have fashionable tidy clothing. In fact my children want for little, if anything. But myself... well... that's why I blog, right? I'm seeing a lot of posts out there about the "one word" resolution. For those of you that have been hiding under a rock,
Men seem to innately take care of themselves first. This isn't a negative. In fact, even airlines know that if you don't put that mask on yourself first you won't be able to help your child(ren) in the long run. For example, every year the Hubby and I get money for Christmas from his folks and Grandma and every year regardless of our family's financial situation the Hubby spends that money usually before we've even made it home. There have been more than a couple years that my Christmas money went directly into the home account in order to keep us afloat. AGAIN this isn't a negative. Generally speaking I think that men are happier and probably healthier because of their ability to put on their own air mask first.
So what does this all mean for me? After a lot of thought I've decided what my word is.
Again, I don't think this is a negative. Now I'm not saying I will leave the children unattended while I "find myself" or not care for their needs. Far from it! The "Mommy-ing" will continue as scheduled, but changes will be made.
The first one has already been made. I joined Weight Watchers and have made you privy to my real weight. And as long as we've mentioned it I weighed in yesterday and have lost a total of 11.2 lbs since my journey began. Weight 298 lbs
Continue on my quest to drink the oceans dry. (Drink more water.)
Continue taking a minimum of one Wednesday evening a month to hang with my GNO girls.
Continue growing my photo business.
Use those photo funds strictly for re-investing in the business or in me.
Continue growing my blog by fixing a few design elements that I'm not pleased with. Hire someone if necessary, and it will be necessary. Any suggestions who I should hire?
This is a rough outline of things that I'm doing to make myself a happier, healthier and all-round more satisfied person. There's more to it, but this gives you
and me
an idea where to start. I'm putting on my own air mask FIRST because if I don't make the right changes now I won't be here to help my children grow into the wonderful people I think they can and will be. So here's to making 2012 the year I became the best person I can be! Cheers.
Peace out!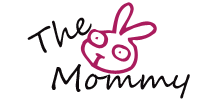 Pin It