I decided that we needed to start this brand new year off on the right foot, and in light of my
focus on "Me"
this year I decided that I needed to keep my purpose for my resolutions in perspective. Many thanks to my cyber-bestie Ginger from
(Not) Just Another Mom of Twins
for joining me on this weight loss journey (Actually she started first so maybe I should be thanking her for allowing me to join her?) and helping me to be the best version of myself that I can be. So happy, happy new year everyone!
Here's how we play this little game we like to call "Songs That Make Us Sing Saturdays"
otherwise known as Songs I Can't Get Outta My Head, Ahhh
!
Give us both a follow and a "like" (we're so much more than just songs and weight loss...really) If you're a new follower please leave us a comment so we can check you out too! It's all about sharing the love, right?

Pick A Song, any song! One that makes you wanna sing! Old-New-Country-Pop-Punk...anything goes. (Let's try to keep it family friendly if we can...LOL) If you want, tell us why the song makes you wanna SING!

Add your link to the "Play List"

We'd REALLY like you to copy the Linky Code (just click on "get the code") in to your post so your blogger buds can join in on the fun or link back to the both of us so they can at least "find" the party!

We'd love to see the video of your song (which can easily be shared via youtube.com) but if you just wanna list your favorite song of the day, we're "cool" with that too!

And don't forget to grab a button! Cause sharing is caring!

This is one of my favorite songs right now. I was blown away by this song the first time I heard it. Finally a song with a message that we can take to heart! I've struggled with my body image my entire life. And I've come to realize that no matter how thin, fat, muscular or flabby I am, I know that
I won't ever be truly satisfied
. It's something I'm working on. But I've often wondered if, because of the autism, Myriam will have these body issues too. I hope not.
Don't forget to follow, like and link up!
Peace out!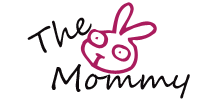 Pin It