The Mommy household had a super busy weekend. First on the docket was the Alpacas for Autism Fall Festival. We visited an Alpaca farm out in Adrian, Missouri. My kiddos got to pet alpacas, fainting goats, cats and dogs; they ran through (and on) a straw bale maze and got to check out all of the craft goods that are made from alpaca fur. I also watched a demonstration of how they spin the alpaca wool into thread--the kids found the snack booth to be much more interesting. And all of the proceeds went to help send kids on the spectrum to camp.
Fun + good cause = great weekend destination
Well, it's Monday again. It's time to take a second for yourself! So take a few deep breaths and find your inner calm--if necessary lock the kids in their closets. Enjoy!
This is a llama not an alpaca but he was a lot more interested in getting his picture taken than the alpacas.
Happy Monday, everyone!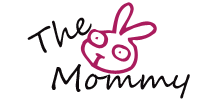 If you would like more info about Alpacas for Autism you can also check out their
Facebook page
.
Pin It