Hey Ya'll,
I don't usually post on Sundays but I wanted to take a moment to wish all you mommies out there a happy Mother's Day! As a mommy myself, I know that we don't receive enough thanks or appreciation for all of the things we do on the other 364 days of the year. So I hope that on this day you get all of the things that you want and deserve namely, to be showered with diamonds, money, praise and affection or at the very least... that you get to poop in peace for once!
This is my favorite picture of me and my mom on my second birthday.
And I can't forget to thank MY mommy for being the most amazing mother ever. Seriously. I have friends who've said they wish they'd had my mom. She's that cool. So thanks mom! I appreciate everything you did (and do) for me. I love you.
Peace Out!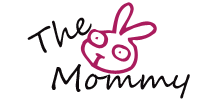 Pin It