If you're like me, then what's for dinner takes up a great deal of your time and energy. I plan my menu a minimum of a week at a time, if not two weeks out. I do that, both to save money and to save time but it seems that even though the menu is set, I spend an inordinate amount of time planning, prepping, thinking about, and arguing about dinner.
Being that I have three children, it seems someone is always
disgruntled about my dinner plans
. And I've just gotten to the point in my life that I'm too
apathetic
tired to make multiple dinners. I'm not a short order cook!
Any more.
Luckily, brinner (breakfast+dinner=brinner) solves all of these issues.
No matter what I make, breakfast is the one meal that every single person in my family not only eats, but completely enjoys. Now there is that whole Logan-won't-eat-eggs-or-foods-that-have-butter-on-them-like-toast "thing" but otherwise if you skip the butter, I have a happy family
for once
!
And since today is Shrove Tuesday, I'm going to get all biblical and dish up pancakes for dinner tonight! Now these aren't just your run of the mill, pancakes from a box. Oh no! These are my Sunday mornin' pancakes. These are made from scratch. Handed down through countless generations....
Ok, that's a lie. See, I ran out of the box stuff one day, a couple of years ago, and I Google-d "pancakes from scratch" and this is the recipe that came up. I have it scrawled on a piece of scrap paper and tucked into a binder of recipes that I've collected from magazines, cook books and friends. The point is, that once I tried this recipe there was no going back! They are that good and just as easy as the box. If you can melt butter you can make these pancakes.
Oh, and don't tell Logan they have butter in them or he'll stop eating them and then I'll no longer have a meal that everyone will eat. I can't have that. Seriously.
Yummy Pancakes
Ingredients:
1 1/2 C. all purpose flour 1 1/4 C. milk
4 tsp. baking powder 1 egg
1 tsp. salt 4 T. melted butter
3 T. sugar 1 tsp. vanilla
Directions:
Mix all dry ingredients in a large bowl, leaving a well in the center. To the well, add wet ingredients and mix, saving butter until after other wet ingredients are partially incorporated. Mix until mostly smooth; there will be some lumps, and that's ok.
Heat a well buttered griddle or frying pan over medium heat. Scoop 1/4 C. batter onto griddle and brown on both sides. Serve with more butter and warm maple syrup.
Please note that I fry the pancakes in butter so that they have a crusty edge. My children HATE this so I wipe out the skillet and cook theirs in just a well seasoned skillet so that they have that chewy texture that most people are familiar.
My children ruin all my best ideas....
**By the by, Shrove Tuesday, Pancake Tuesday or Fat Tuesday is the Tuesday before Ash Wednesday. It is a day meant to be spent in reflection of one's sins and deciding what you should give up for Lent. But like most things people have turned it into a day spent stuffing themselves with rich food, so they don't miss it during Lent.
***If you'd like to check out another pancake that I love
and my children HATE
, check out this
Corn (pan)Cake pin
on Pinterest and while you're there give me a follow, so that you'll always be in the know.
Peace Out!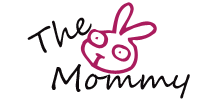 Pin It