I don't know about you, but occasionally EVEN little, ole, anti-social me wants to go out and be around other adults. Once in a great while, I crave a conversation that doesn't revolve around first grade math, cartoon characters, and farting. (Farting is high comedy when you have two, almost seven year-old boys.) But jeeze! Going out is SOOO expensive! Even here in Podunk a cocktail can run upwards of $8. And the babysitting tab when you have three children requires a home equity loan....
So with the help of my girlfriend Stacy, I've decided to resurrect a tradition from my grandparents' era--the cocktail party. Remember those? Yeah, me either but I've seen movies about them and frankly, I think that Granny was on to something!
Cocktail Parties are Brilliant Because
The kids can come and keep each other entertained with minimal parental involvement.
Everyone can band together to provide food and beverages and that keeps the cost down.
"Cocktail" food is typically appetizers, so no heavy cooking's required.
The venue can rotate along with the participants--no one gets "stuck" hosting.
Cocktails parties are CRYING out for a theme and themes equal fun!
Speaking of themes, our theme was St. Patrick's Day related. We had shamrock decor, "Irish-y" food and a lot of green drinks. (Thank goodness for Pinterest!)
When Friday night came we gorged ourselves on Reuben sliders and Guinness dip! (Please check out the Guinness dip. Sooo good!) We did Jello shots and sipped melon flavored, green, champagne. We also laughed as children chased each other around the house. It was probably just as loud as a bar, but when the noise got too deafening we'd hand the kids a snack and send them back to the basement. It was so much fun!
Stacy and I have decided to make the cocktail party a monthly event. So if you'd like to check out any of the recipes from our St. Pat's soiree you can give
me
and
Stacy
a follow on Pinterest. Everything we made and a bunch of other, cool, stuff is located on our St. Patrick's Day boards.
I also need to give a BIG shout out to our official cocktail party sponsor, Liquor Depot (located at 1006 S. Metcalf). Thank you so much for all of the help setting our beverage menu.
*If any of my Podunk readers would like to secure an invite to the next cocktail party drop me an email or grab me on Facebook.
**I was given a discount at Liquor Depot in exchange for a mention in this post.
Peace Out!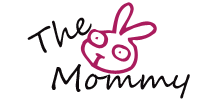 Pin It