(uh...) Hi.
I'm writing this, not because I'm making excuses for being gone for so long, but because it felt weird just jumping back into blogging without explaining why and where I've been.
I wish I had some exciting story about why I didn't blog, but if I did I probably would've blogged about it, so you know that's not the case.
I wish I could tell you that I've been so wrapped up in moving that I haven't had a spare moment to spend in front of the computer, but that's not it either. My house hasn't sold yet.
Part of the issue has been helping my mom recover from her accident last fall. That did take up a lot of time and energy but that's not the real reason I've been absent. Another part has been burn out, of a sort. Life just hasn't inspired me, I guess.
Mostly, the things that have kept me from blogging are the the things I choose not to blog about, and the realization that sooner than I'm ready to admit, there will be less blog-able moments. My children are growing up, as children are apt to do and already they are choosing the photos that I put on Facebook. Soon they will request that I not blog or tweet about them. My "Mommy blogger" days are numbered.
And that means that if I choose to continue blogging, this blog must grow without my children. I must find a new identity--or maybe just rediscover the old one, I'm not sure yet. So expect some changes.
I'm going to add a "grown up" food and beverage segment with the aid of one of my besties.
I'll make the move to WordPress this year.
And most importantly, I'll be doing a little more writing about me and what makes me tick.
Don't worry, I'm not kicking the kids off the blog completely but I will be a little more selective about what I choose to share. Ya know, on the off chance the kids ever actually read my blog someday.
You should know that just like every new adventure there will be some snags, some rocky roads and because I can't read a map, I'm sure I will find more than a few dead ends. I'll need you to help me through this process. Tell me what you like and more importantly, what you don't. I'll take any ideas you've got right now! What do you want to see here? What topics do you want me to explore?
One more thing! Thanks to everyone that kept supporting me through my silence. It was nice to hear how much the blog has meant to all of you. You're encouragement means the world to me!
Peace Out!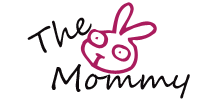 Pin It