I want to start off by saying, that I love that my daughter is a Brownie and that I think Girl Scouts is a wonderful organization. But I also hate the cookie racket and would pay good money to opt out of selling cookies. With all of that being said, this year Myriam went door-to-door (to a few pre-arranged houses) in the attempt to schlep her cookies and earn a highly sought after cookie badge.
It was a laughable attempt, really. We rehearsed the day before, "Would you like to buy some Girl Scout cookies?" We rehearsed before we headed out, "Would you like to buy some Girl Scout cookies?" And we rehearsed as rode in the car AND on the way up to the door. All she had to say was, "Would you like to buy some Girl Scout cookies?"
She never got it.
Even when it was just Nana.
But she did have a 20 minute convo about smoke detectors with anyone that would listen to her.
So The Mommy took it upon herself to ask for help. And Facebook answered.
The response was overwhelming. We got orders from three countries and five states. Myriam's class will be getting a bag full of cookies to enjoy as will a local food pantry. But what happened next was truly humbling.
Last Sunday, Myriam and I headed out to deliver cookies and this amazing community we live in, allowed a little girl to barge into their homes and snoop through they're houses in search of smoke detectors, other children and pets. They answered questions fired at them at machine gun speed without batting an eye. They allowed her to play their pianos, offered her snacks and drinks, and listened to her mumble gibberish (that even I couldn't translate) with the utmost seriousness.
My little girl was treated with respect, understanding and kindness.
Unbeknownst to me, Myriam has touched so many lives in this community. I discovered that many of the people who ordered cookies, had high schoolers that worked with Myriam in school. Others, were mothers that volunteered in her classroom, at one time or another, and still more knew her from church, had interactions with her at the grocery store, or had just read my blog. And all of them felt the need to share with me just how special they felt my daughter is.
My daughter is cherished by this community. Who could wish for more?
Peace Out!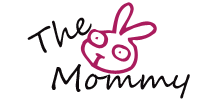 Thank you to everyone that ordered cookies and then allowed my daughter to basically run amuck in your homes. As you could tell, we're still working on that whole only-go-into-homes-after-your-invited-in thing. It's a process.
Pin It