My household increased by two today. I'm watching a couple of kiddos, until their momma realizes that I'm not a good influence. In lieu of something educational and instead of sitting around watching SpongeBob, I sent the kids outside to find bugs.
They were more than happy to oblige.
My crew plus two, intent on the task at hand.
I mean what's not to love about a good ol' bug hunt. There's rocks to look under....
It's good to have extra help with the heavy lifting.
And the treasure hiding under those rocks...
And there were LOTS and LOTS of worms to be found today.
Is enough to keep even the prettiest princess intrigued.
I love the chipped blue polish and the squiggly worm.
Peace Out!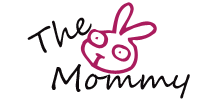 Pin It