Wednesday was the first day of school. Yes, I did a little happy dance and celebrated with a gourmet coffee, that I savored in my absolutely silent house. Ahh.... It was a great day. Unfortunately, I'm not sure the kids felt the same way I did.
Well it's Monday again. It's time to take a second for yourself! So take a few deep breaths, find your inner calm--if necessary lock the kids in their closets. Enjoy!
I think this photo is the epitome of childhood angst. Either that or the just haven't waken up yet.
Peace Out!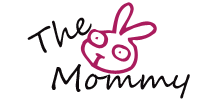 Pin It