I've learned through countless
mind numbing
conversations with the Hubby, that he doesn't know a single one of my girlfriends' names. Even my GNO girls are no exception and they came into my life WAY before he did. But I have learned over the years, that the Hubby does remember certain distinguishing characteristics.
And now it's time for Funny Convos with the Hubby, a part of the blog where I share a...funny convo I had with my Hubby.... *crickets* Sorry this bit sounded a lot funnier in the shower.
Me: I saw my friend C------ today.
Hubby: Now which one is she?
Me: You know! The one that drinks wine.
Hubby: Umm.... (In his defense that description could be just about any of my friends.)
Me: Hey I talked to my friend S----.
Hubby: Who's she again?
Me: The one from church....
Hubby: Hmm....
Me: I'm going to A----'s for girl's night!
Hubby: Where? Who? What?
Me: Grr... Never mind.... *grumble, grumble*
But I've learned that if I add just a few important details, his memory is like a steel trap!
Me: Oh honey, C--- said the funniest thing at girl's night the other day!
Hubby: Which one is she?
Me: Oh you know! She has the really big boobs.
Hubby: Oh yeah, yeah, yeah. How's her husband E----?
Me: So, N---'s looking for a new job.
Hubby: N---?
Me: They one that wore that bikini on the float trip.
Hubby: Ok. Well, she shouldn't have any problem finding a new job.
And then there are the friends that he will never, EVER forget.
Me: So I got an email from R-------- today....
Hubby: Is she the one that's just bat shit crazy?
Me: Yeah.... Yes she is.
Peace Out!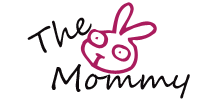 Need more funny from my Hubby? Check out these posts....
The Lunch Room
Sleep Apnea
When a Taser is the Only Answer
Funny Convos with the Hubby
Sex As You Know It
Elected Officials
Pin It