If you have kids, it seems like you have experience with a nebulizer. I own one, and occasionally I find myself dusting it off for one of my kids. This time it was Porter's turn; double pneumonia will do that to you.
This has been the most common view of my son, recently. Can you see him through the fog?
My poor, sick, little boy!
At least he kept his sense of humor! He fogged up my lens when I got too nosy.
Logan wanted in on the photo shoot too.
Thank you for all of the prayers, texts and offers of help. Porter turned a corner last week and we look forward to him making a full recovery.
Peace Out!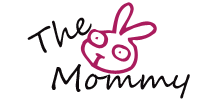 Pin It