I recently made a new friend; you may remember
FireWyer from a photo shoot
I did of her several months ago, but I had yet to see her in action until this past weekend. So one of my Podunk besties, Stacy, her really cool sister-in-law and I, headed out to Kemper Arena to see my very first roller derby. And wow! I mean, WOW! These chicks rock!
Well it's Monday again. It's time to take a second for yourself! So take a few deep breaths, find your inner calm--if necessary lock the kids in their closets. Enjoy!
That's my girl FireWyer on the left.
Peace Out!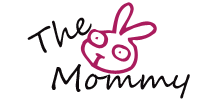 Pin It