So Friday was a super exciting day in the Mommy Household! Porter had a follow-up appointment, with our general prac, which landed us in Children's Mercy Hospital. Thankfully, after x-rays, oxygen, and breathing treatments I think we've finally turned a corner (But frankly, I thought that when we went to see our doctor and ended up, Porter was in respiratory distress, so what do I know?). We have another follow-up appointment today. Wish us luck; I don't think I can handle another day spent in the ER.
Well it's Monday again. It's time to take a second for yourself! So take a few deep breaths, find your inner calm--if necessary lock the kids in their closets. Enjoy!
Porter's first wheelchair ride; on the way to radiology.
Peace Out!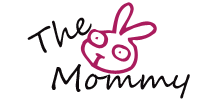 Pin It